Recruiting Outreach Email Templates
Candidate outreach can be time-consuming and tedious. If you don't have a response rate of 50% or greater from your outreach, something needs to change. So, how do you get top talent to reply to your emails? Use our proven recruiting outreach templates that have successfully connected our clients with exceptional talent.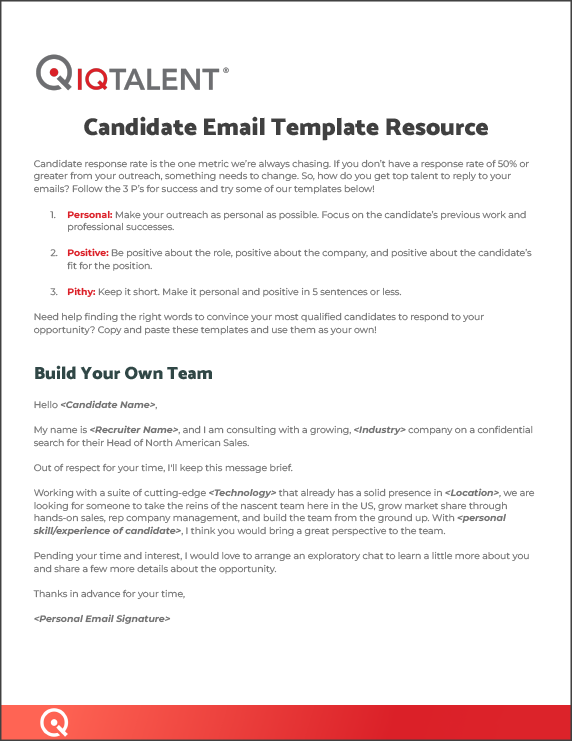 Get the Template
Download our helpful email templates below!