Your Proactive Headcount Planning Checklist
This year is sure to be full of recruiting and hiring surprises. But fear not — headcount planning is the key to get ahead of potential hurdles in your talent planning strategy. Nail down a number and reduce your team's stress with proactive and thoughtful headcount planning.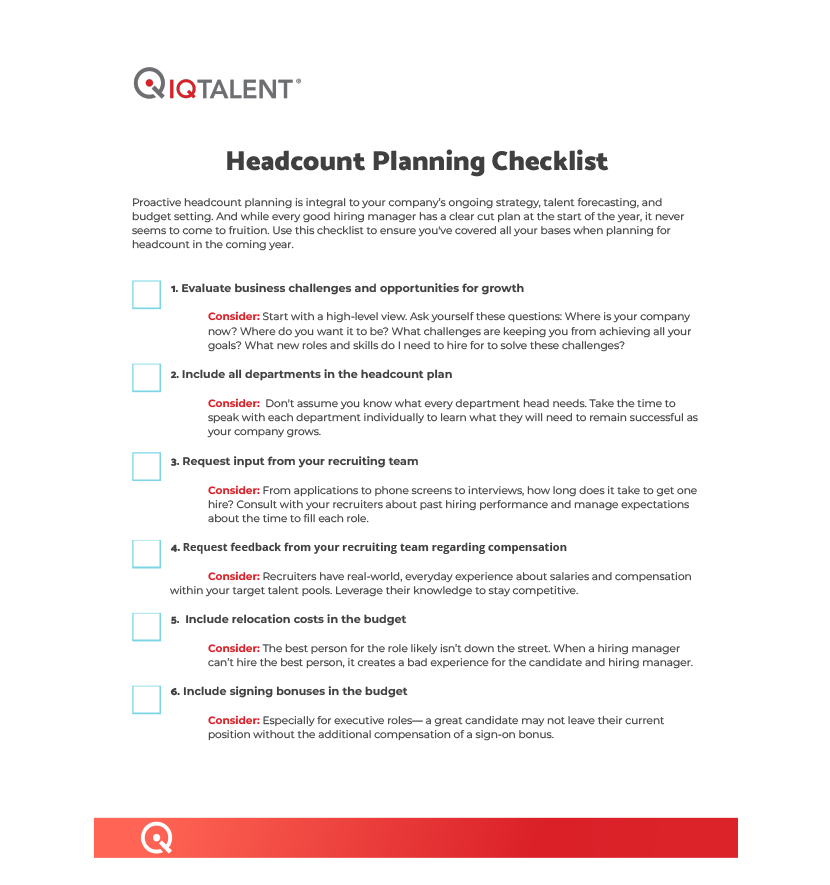 Get the Checklist
Let's nail down a number.